EFT/Tapping Ethics Online Certificate Course
Ethics, Legal Issues & Risk Management Strategies for EFT/Tapping Practitioners.
By enrolling in the Course, you will be taken to a secure download area where you can download your Course (PDF document). The link to the Course Exam is at the end of the Course in the PDF document. The Course Exam contains multiple choice questions and short fill-in questions. For your convenience, it's a self-paced Exam that is done completely online.
A confirmation email will be sent to the email address you provide when you enroll. There are no refunds once you have purchased the Course.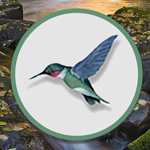 Purchase Course
Price $150.00
$150.00 will be charged to your debit or credit card after submitting this payment.