Practice Energy Healing in Integrity
By purchasing the eBook, you will be taken to a secure download area where you can download Practice Energy Healing in Integrity; the Joy of Offering Your Gifts Legally & Ethically by Midge Murphy, JD, PhD in PDF format.
Updated version with expanded and additional content.
ISBN: 978-0-9904875-1-7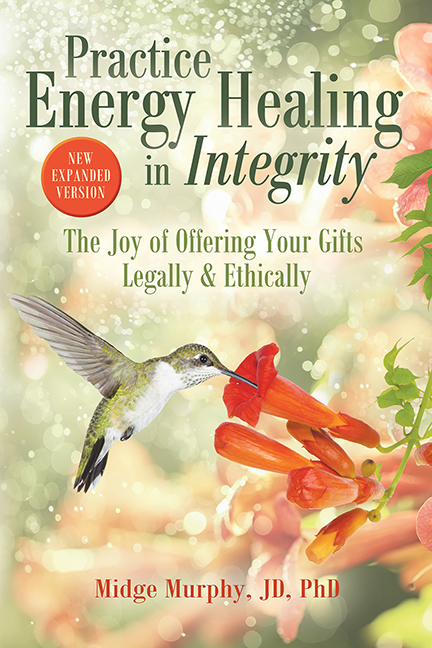 Purchase eBook (PDF)
Price $9.99
$9.99 will be charged to your debit or credit card after submitting this payment. You will be directed to a download page for your eBook. You will be prompted to create a password, so you can return any time to review your purchase history or re-download. There are no refunds once you have purchased the eBook.