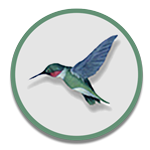 #1 Website Audit For sites up to 10 pages
---
#1 Website Audit
For sites up to10 pages

One-on-one consulting providing expert advice on how you can best represent your work and create an ethically sound practice.
Thorough review of your website and other marketing materials to decrease your potential for triggering an inquiry or complaint from a licensing board, the FTC or a visitor to your website.
Website disclaimer designed specifically for your website! An essential risk management tool for your website! A generic, borrowed, or form disclaimer will not protect you!
Educational information on the laws and regulations that apply to you as a practitioner using innovative energy techniques.